Managing high value inventory
The luxury industry is particularly challenged to carefully manage their highly valuable inventory. BizBloqs has tailored its solutions to manage the workflow and applies high-tech solutions as well as hardware to keep your valued stocks closely in check.
BizBloqs offers the luxury sector the tools to handle high value inventory with accuracy, care and the utmost attention to detail.
 
Our custom software solutions provide total control from the moment the products are received in the warehouse until they are delivered and merchandised on the shop floor.
Improve the presentation of goods in-store by delivering point-of-sale materials with your products and providing visual display guides that can be viewed using smart scanning devices.
Adopt RFiD labelling and have your high value items talk to you – enjoy peace of mind with automatic updating of stock status and enhance service levels by freeing up store staff to deal with customers.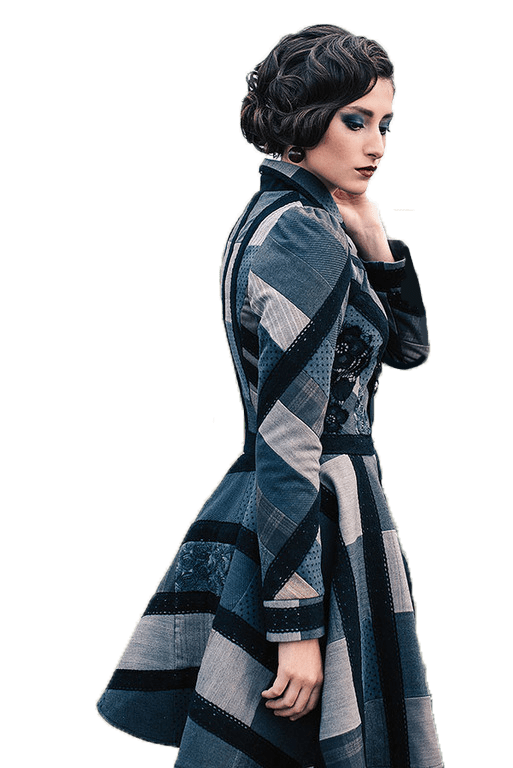 When you're dealing with a lot of complex custom workflows, all the moving parts and separate articles are easy to lose track of. In the luxury industry especially, that is simply unacceptable and traceability becomes a vital component of your processes.
BizBloqs can keep track of all vital product and article information in a secure cloud environment that keeps both your information and inventory perfectly safe.
BizBloqs has implemented and optimized numerous features that are highly relevant to the F & B industry. We highlighted a few below.
Serial number tracking
Provide full activity history using inventory transaction logging
Replenishment alerts
Set up email alert triggers to deliver maximum product availability
Compliance Requirements
Create customer & product specific labelling during picking operations
Custom QC processes
Set QC requirements by product type and evidence problems using image capture
VMI Capabilities
Set replenishment levels for remote locations to improve product availability
Inventory History Transaction Logs
Record operational activities and locations against individual items
BizBloqs has developed a unique platform which can be configured to create many solutions for every logistic challenge we have encountered.
Our combined experience and expertise in our field makes us trusted advisors and experts to address your needs.
BizBloqs has developed a unique platform which can be configured to create many solutions for every logistic challenge we have encountered. 
Our combined experience and expertise in our field makes us trusted advisors and experts to address your needs.
A full Warehouse Management System (WMS) for companies of any size. Map out the correct flow of processes with our experts and transform your business
Track your inventory in real-time and never fail to fulfill your customer orders again. Deep insights into stock levels and all related movements allow you to keep customers informed perfectly.
Link your entire supply chain with the BizBloqs Integration Toolkit to transfer critical information in a secure, timely manner with both internal and external partners, for your operational efficiency
HEAR FROM BIZBLOQS CUSTOMERS
Why take our word for it? We let our customers convince you instead. BizBloqs customers are happy with their solutions and don't hesitate to share their positive experiences. Our ability to turn any challenge into an efficient solution never fails to impress!
Caressi

BizBloqs was one of the first to provide a WMS with scanning capabilities and we started a journey together. Our operations have gotten a lot more complex, advanced and especially bigger over the past 5 years and we have simply grown together.
Nick Bisselink, Financial/Operational Director
Adam
Now that the process from reception of goods to shipping them out is entirely digitized, Adam Underwear needs six times less time per order. This allows us much better to manage their rapid growth, getting much more done with the exact same number of people as before.
Lantaarn
When we had extensive logistic requirements beyond the capabilities of our financial solution, BizBloqs shared its expertise to transform Lantaarn's entire warehouse experience together
Fairplant
We needed a better, more transparent and practical system for our incoming and outgoing product flow. A direct overview in our stock and all our logistics movements was really a must. BizBloqs helped us from the start!
Rik Klein - Sales manager
IloveSpeelgoed
"We were looking for a true logistic partner for our warehouse, not just a simple scanning solution. BizBloqs always gave us the right vibe for all our challenges from the very first moment",
Daniëlle van Peer, founder I Love Speelgoed
Neeltje Jans
In addition to a scan procedure with EDI integration, BizBloqs has set up an entire production system for us. Production planning can provide direct instructions and as soon as they are ready, it all arrives in the OMS. This gives us a larger production capacity and a drastic reduction of the picking mistakes in dispatching.
Reinier Schot, Head of Production
We enjoy conversations about logistics and gladly share our experience as well as our expertise. Reach out to explore with us how we can have an immediate and signicant positive impact on your business.